There is no doubt that the best way to learn a language is to immerse yourself in it. Learning amigo Spanish in Cusco Peru is a great way to learn or improve your Spanish.  Find out why and learn about the best Spanish schools in Cusco. All the while exploring a new country and culture!
Learning Spanish in Peru: The Best Way to Learn Spanish!
Peruvian Spanish is the easiest type of Spanish to understand. The people speak more clearly than in other countries, and the slang isn't as complex as it can be elsewhere.
Total Immersion. You can easily live in Peru and not speak English to anyone else – simply because you won't find any other English speakers! Of course, sometimes you have to try to find local friends, and avoid tourist spots to do this, but it is worth the effort!
Price. Peru is one of the cheapest countries to live and learn Spanish in South America. Your hard earned dollars (in Peruvian Soles) will go further here than in Brazil, Argentina, Ecuador, or other countries.
You get to visit Peru! Peru is an incredible country, with some of the most important archaeological sites in the world. Cusco itself hosts Machu Picchu, and many other ancients ruins in its region. Not to mention Peru's delicious food, famous Pisco Sours, long beautiful beaches, or the Amazon Jungle. Peru is one of the most varied countries in South America!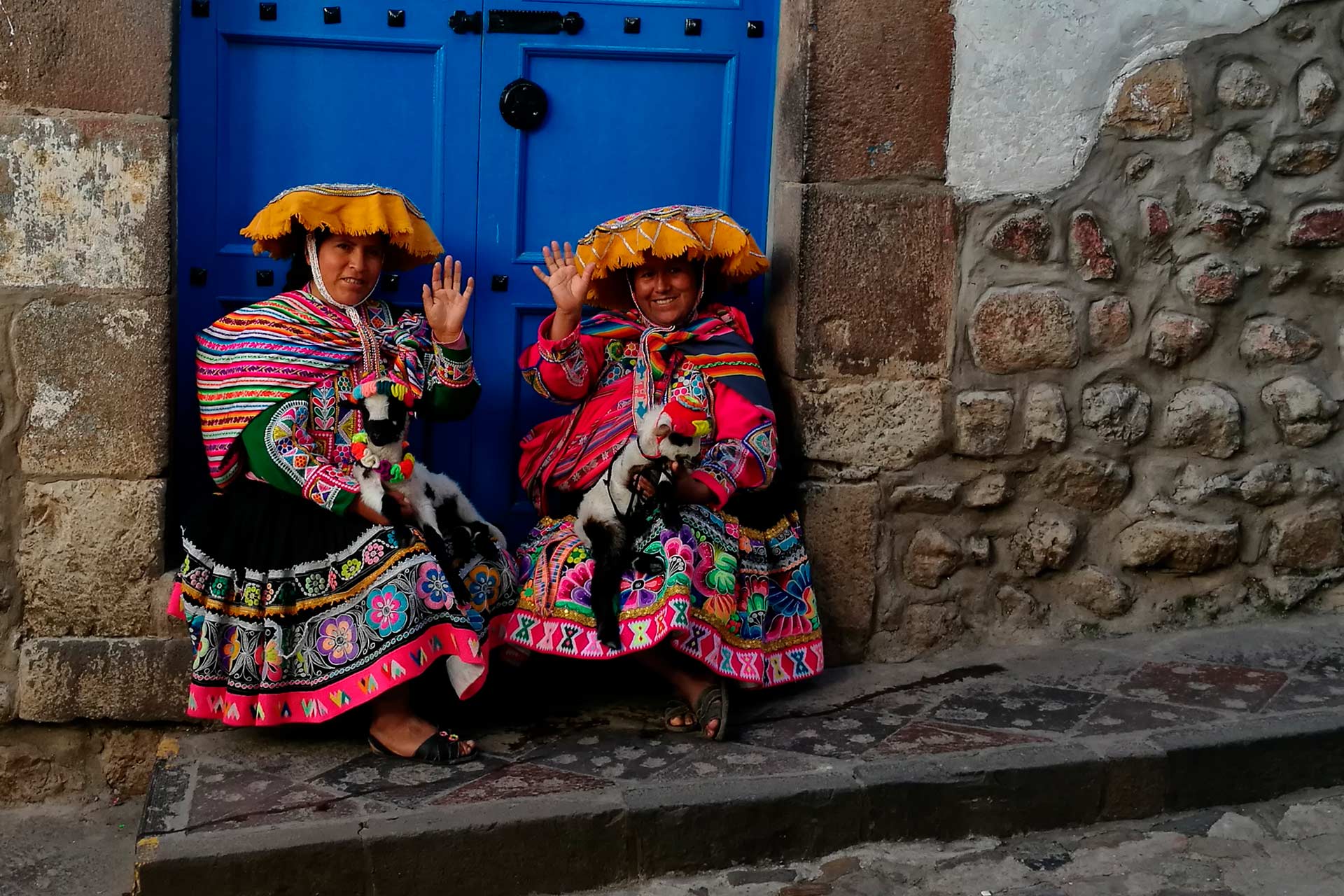 Why learn Spanish in Cusco?
Location. Cusco is perfectly located to visit Machu Picchu and the Sacred Valley, as well as being close enough to Bolivia to make a trip there quick and easy. After Cusco you can easily travel North to visit the rest of Peru, or quickly travel South to Chile.
Home Comforts. Total immersion is easy as I mentioned above, but sometimes we miss a taste of home. The influx of tourists in recent years has created somewhat of a melting pot here in Cusco, with a huge variety of food and drink to choose from. This includes cuisine from all over the World, including traditional English Breakfasts, American Mac & Cheese, and Mexican food!
Culture. Here in Cusco, the Spanish culture has mixed with the indigenous Andean cultures and the two co-exist. You will see business men rubbing shoulders with Cholitas wearing traditional bushy skirts and bright shawls. This adds to Cusco's charm, along with beautiful handicrafts and traditional artwork galore.
As well as all the reasons above, Cusco simply has something special about it. Maybe it's the history seeping out of every brick, or perhaps it is the warmth of the local people. Or it could be the mix of tourists and locals that has created a unique blend of cultures. Cusco certainly is a magical place to learn Spanish!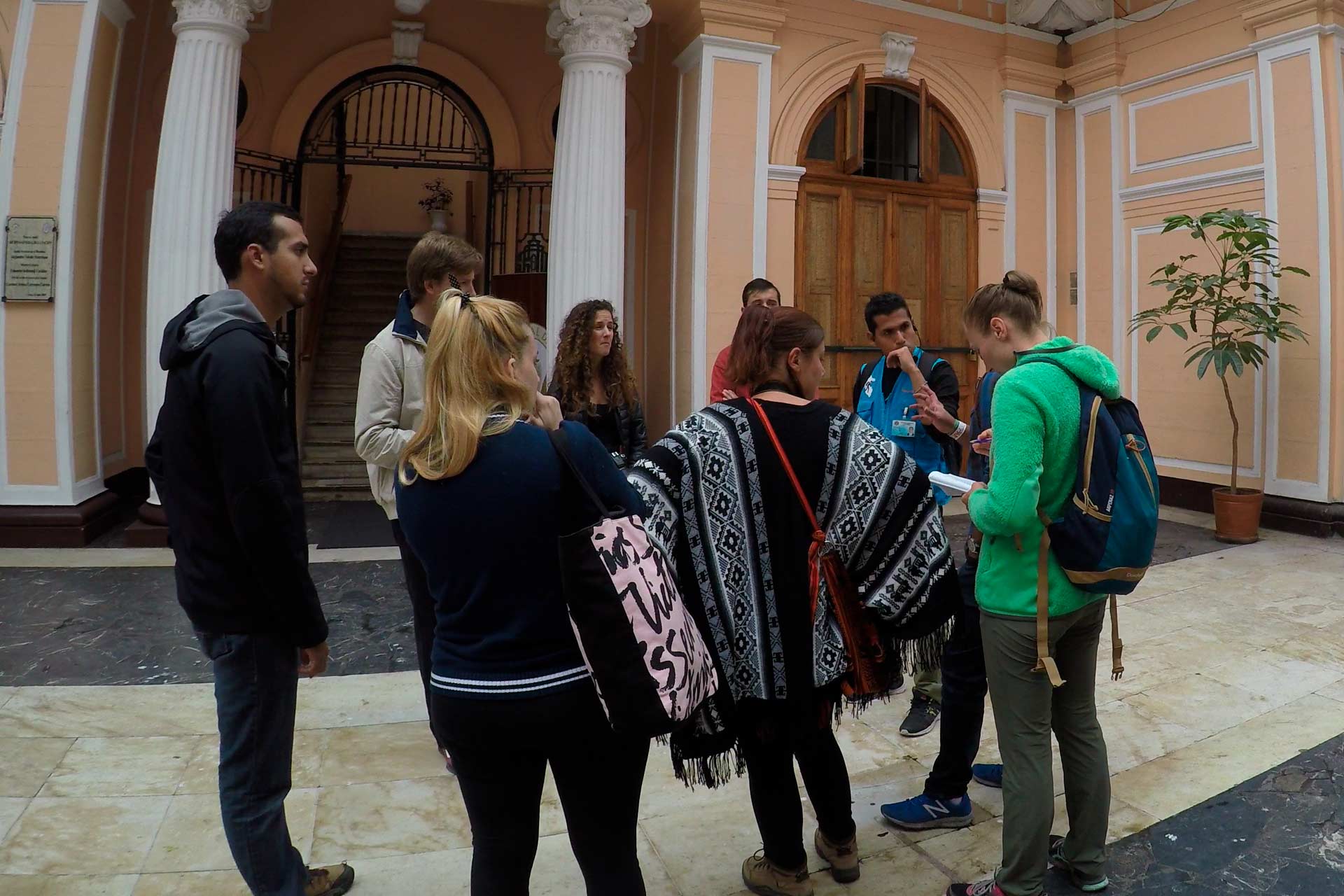 Our guide to the best Spanish Schools in Cusco
Amigo Spanish School (Zaguan del Cielo B-23, part of a complex on Calle Recoleta) – This is a non-profit organization that aims to help local children succeed in education. So your classes will also benefit the local community. There is an enrollment fee of 110 soles for group classes – it may be more expensive than other schools, but your money will be going to a good cause. Plus you will receive the best possible instruction.  They also offer volunteer placements, hosting with local families, and Quechua classes.
Proyecto Peru Spanish School (Siete Cuartones 290) – another great option! Recommended by Lonely Planet and Rough Guides, it not only offers Spanish classes to all levels but volunteering options, travel tips and internships!
San Blas Spanish School (Carmon Bajo 224): On the hill of San Blas, this is another well-known Spanish school and is very good. It is also a little cheaper than Amigo Spanish School.
AMAUTA Spanish School (San Agustin 249) – This is an international company, offering classes in Argentina as well as Peru. Here they are in Cusco, Lima, the Sacred Valley and in Tambopata.  Known for being a very professional outfit.
Wiracocha Spanish School (Cuesta San Blas 561) – this school also offers Quechua classes, organized activities, volunteer placements and internships, as well as more than 10 different Spanish courses to choose from.
Mundo Antiguo Spanish School (Calle Triunfo 374, int. 6, just off Plaza de Armas)   This school offers private or group classes including homestays with local families to practice what you have learned.  They also have online Spanish courses, and offer volunteer placements too.