Cusco is jam packed with activities, restaurants and places to visit.  If you only have a short time in cusco it can be difficult to choose what to do – and even harder to fit it all in!  We would always recommend to stay at least a couple of days in Cusco – to acclimatize, and to see what this beautiful city has to offer.  However, if you only have 1 day in Cusco we are here to help!  Here is our guide of the best of the best in Cusco, with our essential 24 Hours in Cusco.
Make the most of your visit with activities, restaurants and nightlife!
24 Hours in Cusco: Top Things to do in Cusco
If you have just arrived in the Andes and aren't acclimatized to the altitude, you must take it easy.  Altitude sickness can be a serious problem here, so be careful not to overdo it – especially if you're setting off to Machu Picchu tomorrow!  Drink plenty of water, try to eat light as your digestion will probably be affected too, and avoid smoking and drinking if you can!
These are the must-sees and dos in Cusco, and if you're feeling active can all be done in one day!
Plaza de Armas: a must in any Peruvian city, the main square or Plaza de Armas in Cusco is home to the Cathedral, and is the hub of the city. Great for people watching, enjoying a coffee on a balcony, and admiring the architecture this is a perfect place to start exploring Cusco.
Qorikancha (Santa Domingo Church) Qorikancha was the most important temple during the Inca Empire, dedicated to Inti, the God of the Sun. The walls used to be covered with gold, but when the Spanish invaded they looted all the gold and used it as a base to build the Santa Domingo Church. It is a very important site representing the relationship between the Inca and the Spaniards, and also houses a museum explaining this.
Inca Museum (Museo Inka): This fascinating museum is packed with Inca history, boasting a fine collection of gold work, jewellery, pottery, textiles and mummies among others. https://museoinka.unsaac.edu.pe/
San Blas: The artsy neighbourhood of Cusco is worth the steep walk up from Plaza de Armas. Wander around the cobbled streets, explore the art galleries and handicraft shops as well as plenty of cool bars and restaurants this is the place to be! On Saturdays there is also a market in the main square, with live music, and locals and tourists hunting a bargain.
Hatun Rumiyac – Twelve Angle Stone: A stone may not sound like a top attraction, but this huge, perfectly carved rock shows the incredible stone-work of the Inca at its best. Part of a wall in the street of Hatun Rumiyac, it will make you wonder just how the Incas built this so precisely.
White Christ (Cristo Blanco): The statue of Cristo Blanco silently watches over the city. Views from here are spectacular, and are worth the taxi ride. It is possible to walk up there, but if you have just arrived it may be best to jump in a cab.
San Pedro Market (Mercado de San Pedro): Markets are the life blood of any city, and Cusco is no different. Here you will find fresh fruits and juices, snacks and foods that you have never heard of. Sheep heads, herbal remedies and more are found in the food section, and there are also plenty of clothing stalls too. Great to getting a real feel of the city.
If you prefer to be chaperoned around the city, the Free Walking Tour which leaves every day from Plaza de Regocijo at 12:30, will give you more insight to the amazing buildings, churches and architecture you will see. A trip by bus up to the Cristo Blanco is also included in the tour.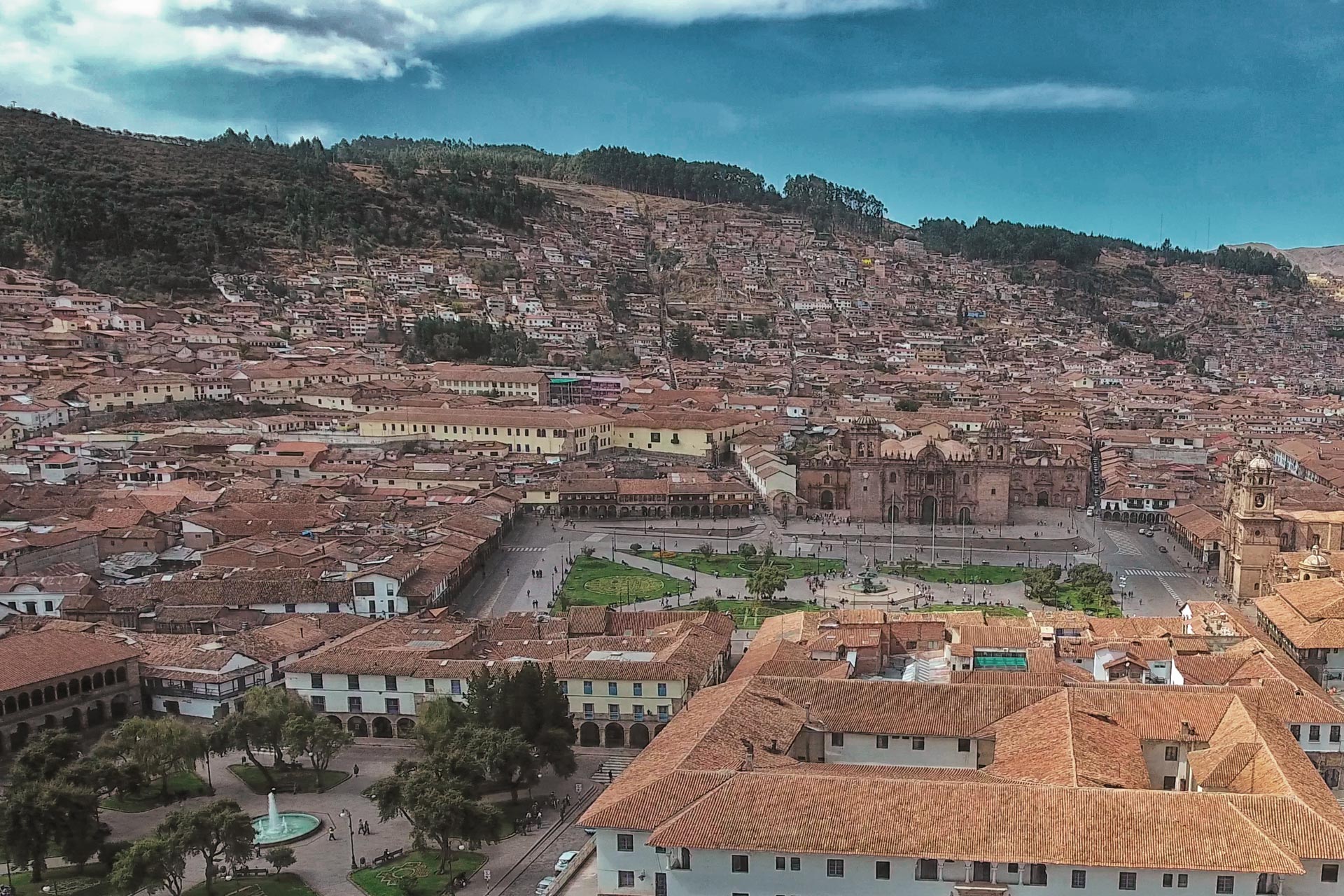 What to Eat in 24 hours in Cusco:
We mustn't forget food!
Pachapapa: is a great restaurant for sampling Peruvian cuisine. In the San Blas neighbourhood it has a pretty patio, and is open for lunch and dinner.
Green Point: a vegan restaurant with a difference – even meat lovers will love the dishes here, created with flair and not just a typical veggie burger. Healthy and filling, while light at the same time, this is the perfect place to dine without suffering the effects of altitude.
Mr Soup: if you are suffering from altitude related stomach problems, a bowl of hearty soup is just the ticket. With a wide range of soups to choose from, including Peruvian specialities and international flavours, this cosy restaurant is worth a visit, especially on cold winter nights!
Local Markets: the San Pedro and San Blas markets are great for finding authentic, cheap and tasty meals and snacks. If you are worried about a dodgy tummy though, bear in mind they are not the cleanest places to eat!
Street food: street food is perfect for grabbing a bite to eat on the go. Fresh fruits, fried snacks, quail eggs, hot drinks, baked bananas… the list goes on! For a full guide to street food in Cusco check out our other post here.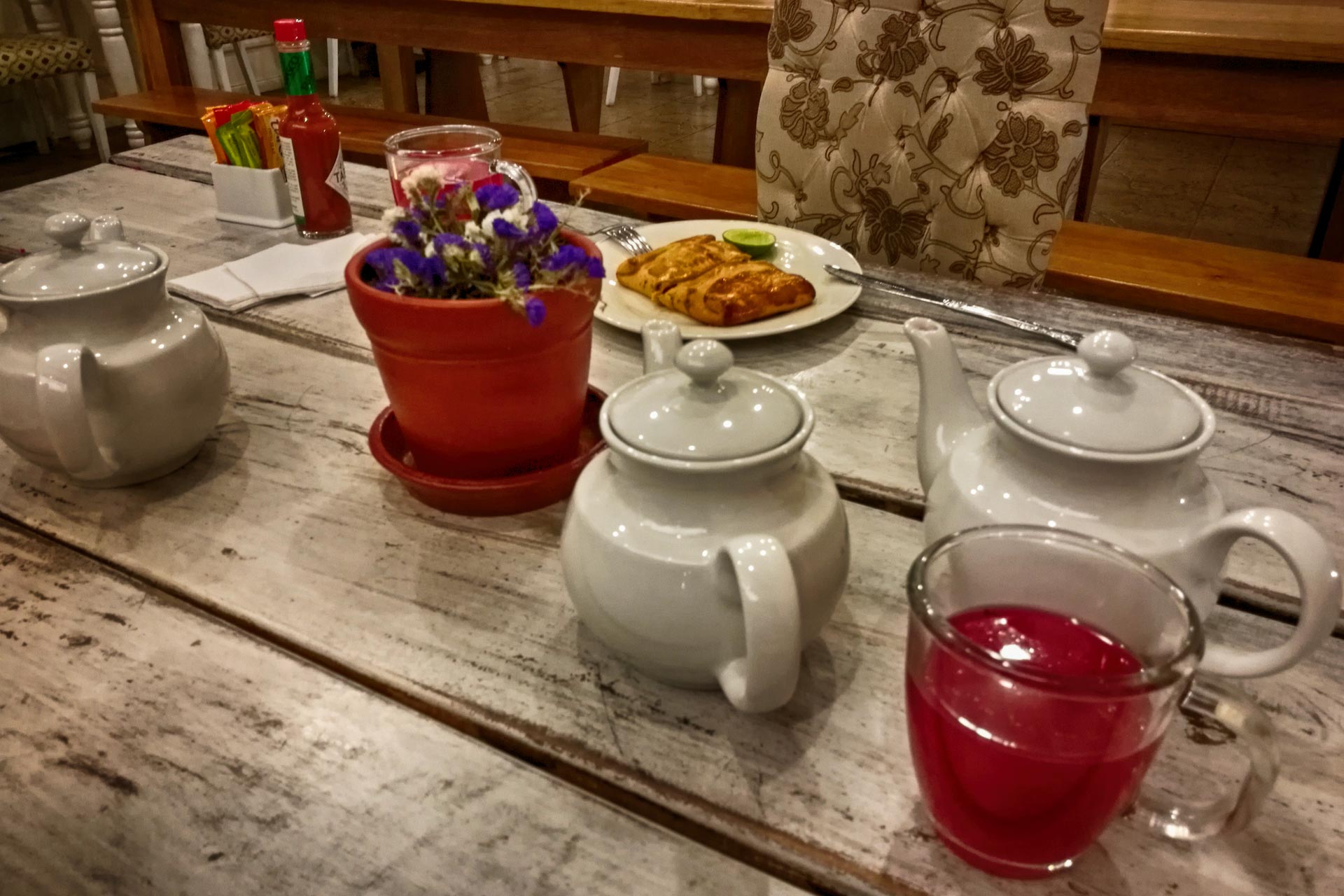 Bars to visit with 24 Hours in Cusco
If you are already acclimatized to the altitude, or can't resist a cheeky drink, here are some of the best bars in town
Chilcano Pisco Bar: a classy bar with a fabulous selection of pisco cocktails. If you want to sample a pisco sour, this is your place!
Inkaria: A restaurant / bar, Inkaria offers a great view of the city to enjoy while you sip your pisco sour. Or try their house tipple Inkaria, also known as the "soul of twenty plants."
The Cross Keys: English owned, so popular with English tourists, and great if you are missing home!
The Wild Rover: this is a party hostel, no mistake, but perfect for you crazy backpackers who want to get smashed and play beer pong!
Ukukus: known to have the best live music in Cusco, where you can dance to a variety of live music and shows every night, from alternative and jazz to Latin, Afro-Peruvian, Andean fusion, and rock, among others. You can even spend the night here, as they're open until 5am!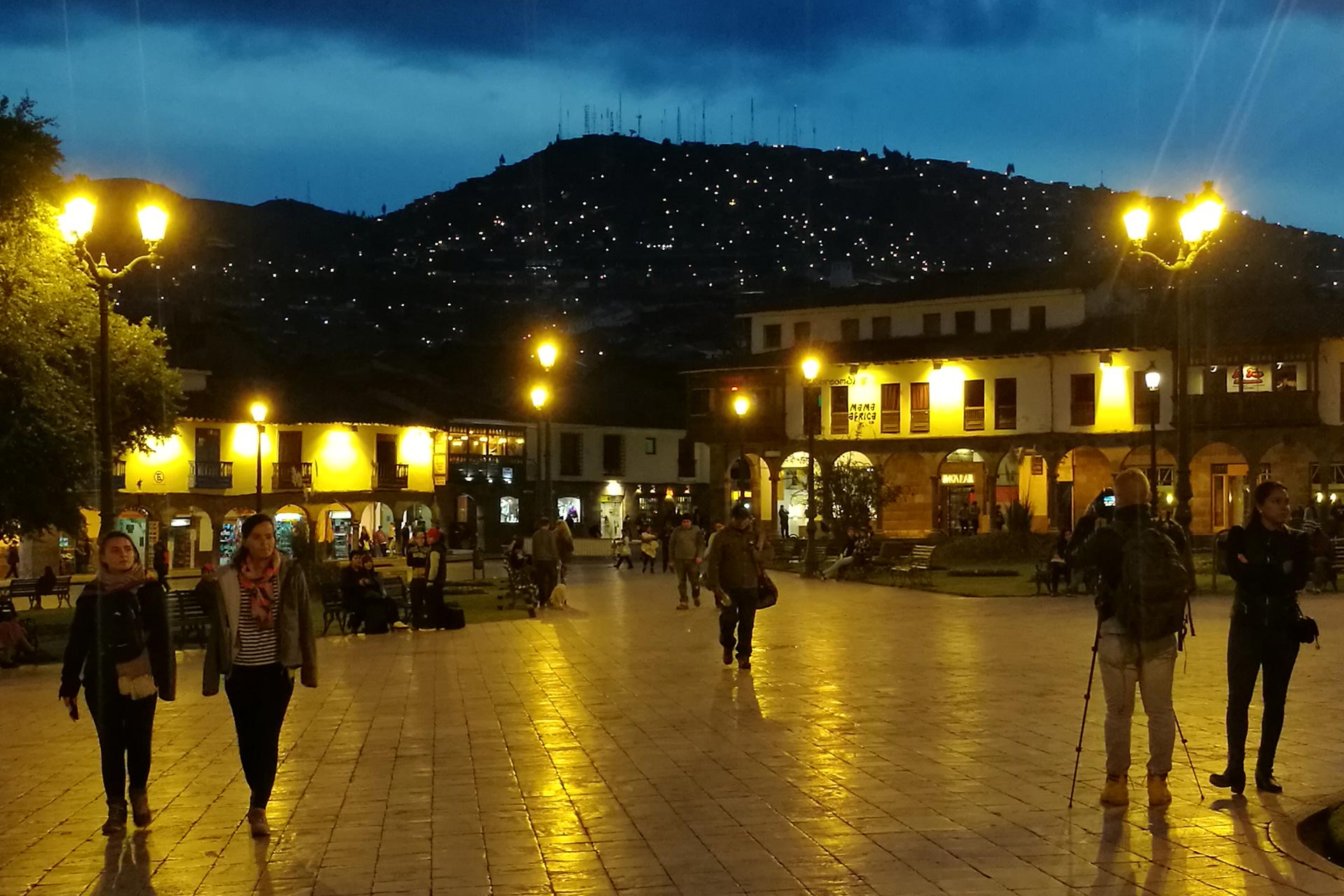 Clubs to end your 24 hours in Cusco
To end the night, if you're up for it you can check out one of the many clubs in Cusco. Remember, hangovers are a lot worse at altitude – you have been warned!
Mama Africa: the best known club in Cusco it gets packed at the weekend, and offers free salsa classes every night if you arrive early enough!
Inca Team: a feel good atmosphere and a great crowd will keep you dancing all night long, with 3 different bars and different music styles
Temple: a huge place, with plenty of space for all the locals and tourists who pour in. Also offering free salsa and bachata lessons from 9.30pm to 11.30pm every night.
For more ideas of nightlife in Cusco, check out our other post on Drinking & Dancing in Cusco.