As a Wonder of the World, Machu Picchu is easily the most important cultural site in Latin America. However, due to its popularity, you will find an overwhelming number of options available for getting to Machu Picchu travel Peru.
What's the difference? How do you choose which option is best for you?  Let us as we compare some of the best ways to Machu Picchu for you: the Inca Trail, the Inka Jungle Tour, the Salkantay Trek or taking the train.
What is the the best way to Machu Picchu?
A lot of us dream about visiting Machu Picchu and when we finally decide to do it, the one important question to figure out is, "how do you get there?"
There are many different routes that lead to Machu Picchu.  The Inca themselves used several different paths, some of which have only recently been discovered – or perhaps still remain hidden!   Although the train there is a one day journey, most routes take 3-4 days and some even up to 8 days!
Therefore, how do you choose the best route for you?
People often ask us which is the best way to Machu Picchu. Although we would love to give everyone an easy decision, in reality each tour varies so much it's difficult to put one over the other. You will find beauty, interest, and excitement in each of the tours we recommend.
With our individual preferences, expectations, and varying physical conditions we all want something slightly different from Machu Picchu. Because of this, a tour which may be perfect for one person, may not be for others.
Another important thing to consider is that people visiting Machu Picchu are generally only able to choose one option. So it may be difficult to compare options from word of mouth.
The four best options to Machu Picchu
There are many factors to consider when deciding which is the best way to Machu Picchu for you.  A few are time available, physical fitness, and cost.  Let us summarize a few qualities of four of the options we consider best.
Option 1: If you are short on time, or don't/can't hike – Take the Train
First of all if you do not have much time in the Cusco region, a one-day tour to Machu Picchu by train might really be the only option for you.  Also, if you are physically unable to take part in trekking, or simply do not enjoy it: then this will probably be the best option
However, if you decide to do one-day tour to from Cusco Machu Picchu, bear in mind that this day will be long and exhausting. Yet Machu Picchu, the view of the ruins, and the otherworldly atmosphere in that place will certainly reward all the effort.
Also be aware that on such a short trip to the region, you will not have a chance to see different places around Machu Picchu and Cusco. Nor will you experience real Peruvian culture in the small towns around the area.  We urge to you to extend your stay here, or at least give yourself time to explore the surrounding area.  Both Cusco and Peru are so much more than just Machu Picchu!
With the train route, if you are not big fan of waking up very early in the morning, we would suggest spending one night in Aguas Calientes – the small town just below the Machu Picchu ruins. Since you travel there from Cusco the previous evening, you enjoy a more relaxed visit to the archaeological complex the following morning.
Option 2 For Organized, Hiking History Lovers: The Inca Trail
Many tourists would argue that trekking the traditional Inca Trail is the best way to visit Machu Picchu.  Indeed following the original trail the Incas used, admiring spectacular ruins along the way, and entering Machu Picchu at dawn is an incredible experience.
However, the trail is limited to a small number of people per day and usually sells out usually around six months in advance. Due to this, for many people it is not a possibility.  Consider this option if you are planning your trip more than 6 months in advance.
The trek itself is a challenging 4 day tour, including many steps which can be rough if you are unfit. Also  acclimatization to the altitude can be difficult as the trek reaches altitudes of 4200 meters above sea level.
More Details:
+ The scenery is breathtakingly incredible!
+ You will follow 'traditional' route of the Incas
+ You will arrive at the Sun Gate to see dawn over Machu Picchu
– All nights accommodation are in tents, no chance for a hot shower or "decent" toilet facilities
– Despite the limit on the number of people on the trail, there are reports of crowded trails.
– As the porters will carry all equipment, there's a weight limit for your luggage.
Find out more about the Inca Trail here!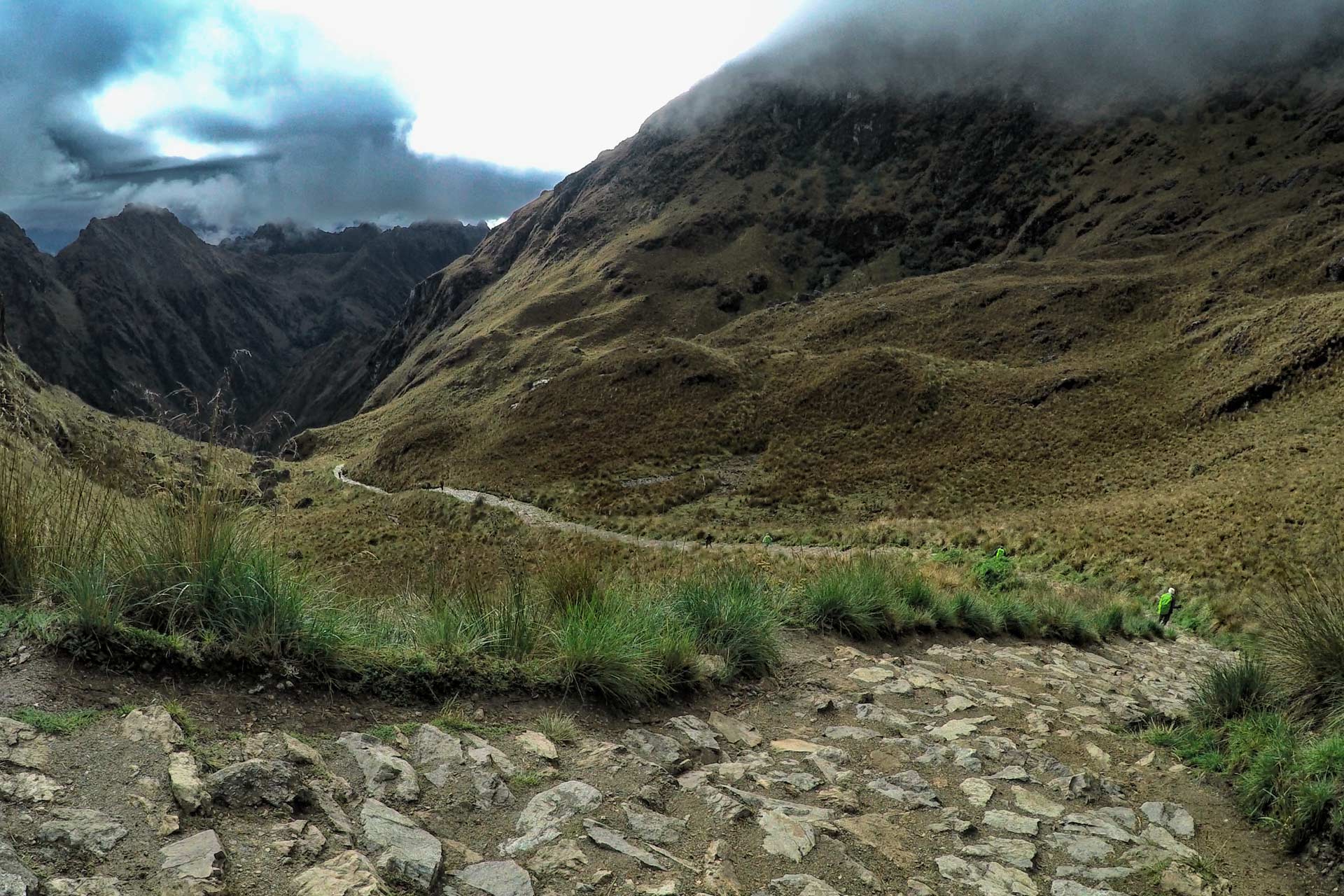 Option 3: For Extreme Sports Lovers and Adrenaline Junkies – The Inka Jungle Tour
Inka Jungle Tour is very diverse and also offers a lot of different activities. You can go biking, trekking, rafting, and even zipline throughout the 4 day trek.  Due to this, it is a very popular option for backpackers and younger adventure seekers. Additionally, it tends to be a little cheaper than the other treks.
More Details:
♥ The only tour that is organized all year round
♥ Offers a variety of activities along the way.
♥ Visit the Peruvian jungle (selva). Note also that our company Inka Jungle Tour offers jungle accommodation during the first night at our eco-lodge.
♥ Landscape: Changing landscape from high snowy peaks, through valleys, into the jungle.
♥ Takes 4 days, but it can be taken in a shorter version, 3 days
Find out more about Inka Jungle Backpackers Tour here!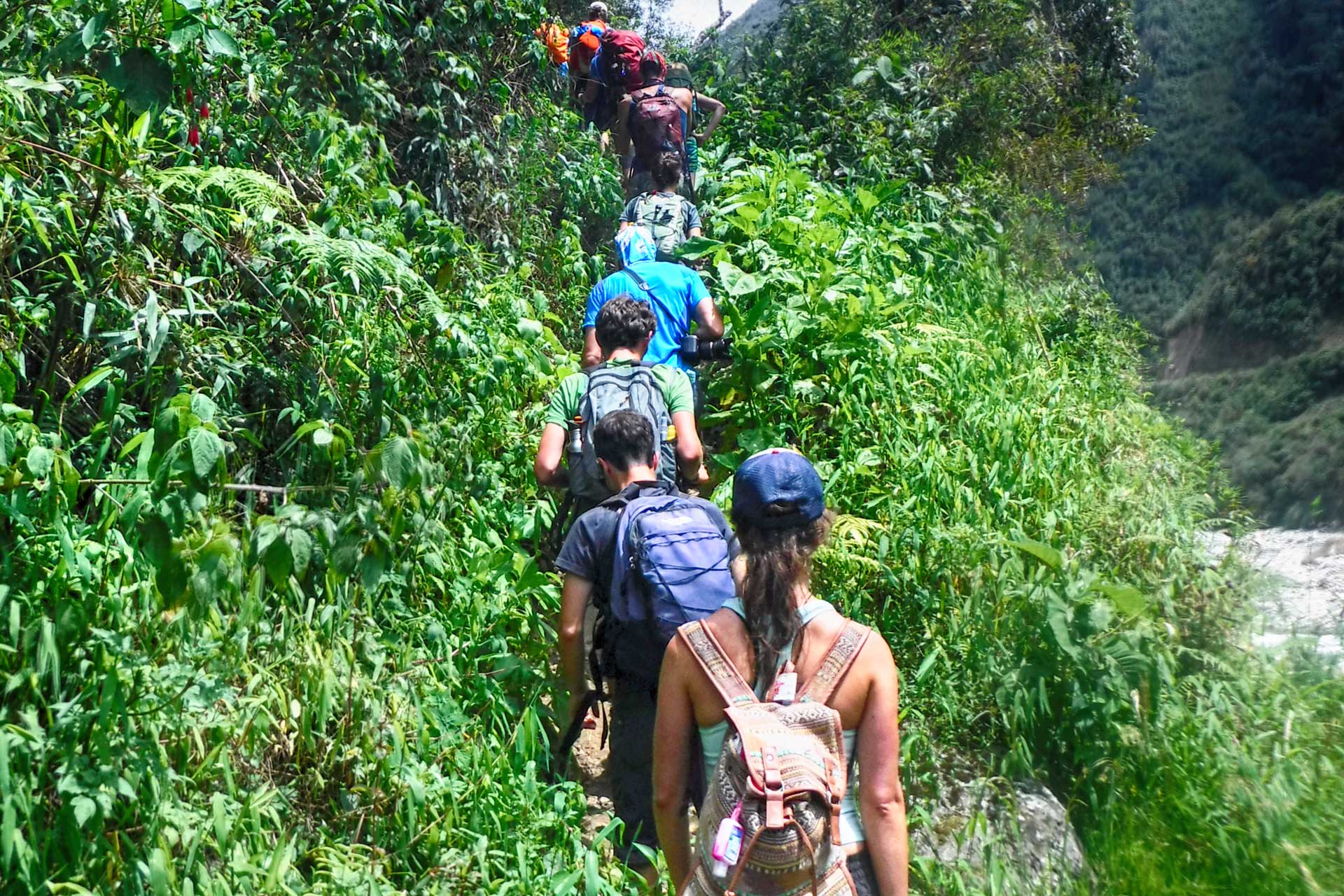 Option 4: For Hardcore Hiking Enthusiasts – The Salkantay Trek
The Salkantay Trek is 4 or 5 days of pure trekking.  Take in stunning landscapes and snow-capped peaks with high altitude hiking. While it is not for the faint-of-heart, you will be richly rewarded with incredible views.
More Details:
√ Organized only several months during the year, not recommended during the rainy season (December – April)
√ Offers one activity: trekking
√ Landscape: Most of the time the same types of landscapes with the view of high mountains with snowy peaks
√ Weather conditions: colder but less humid
√ Depending on the company it takes 4 or 5 days
√ More 'wild' route, a chance to escape the crowds
Find out more about the Salkantay Trek here!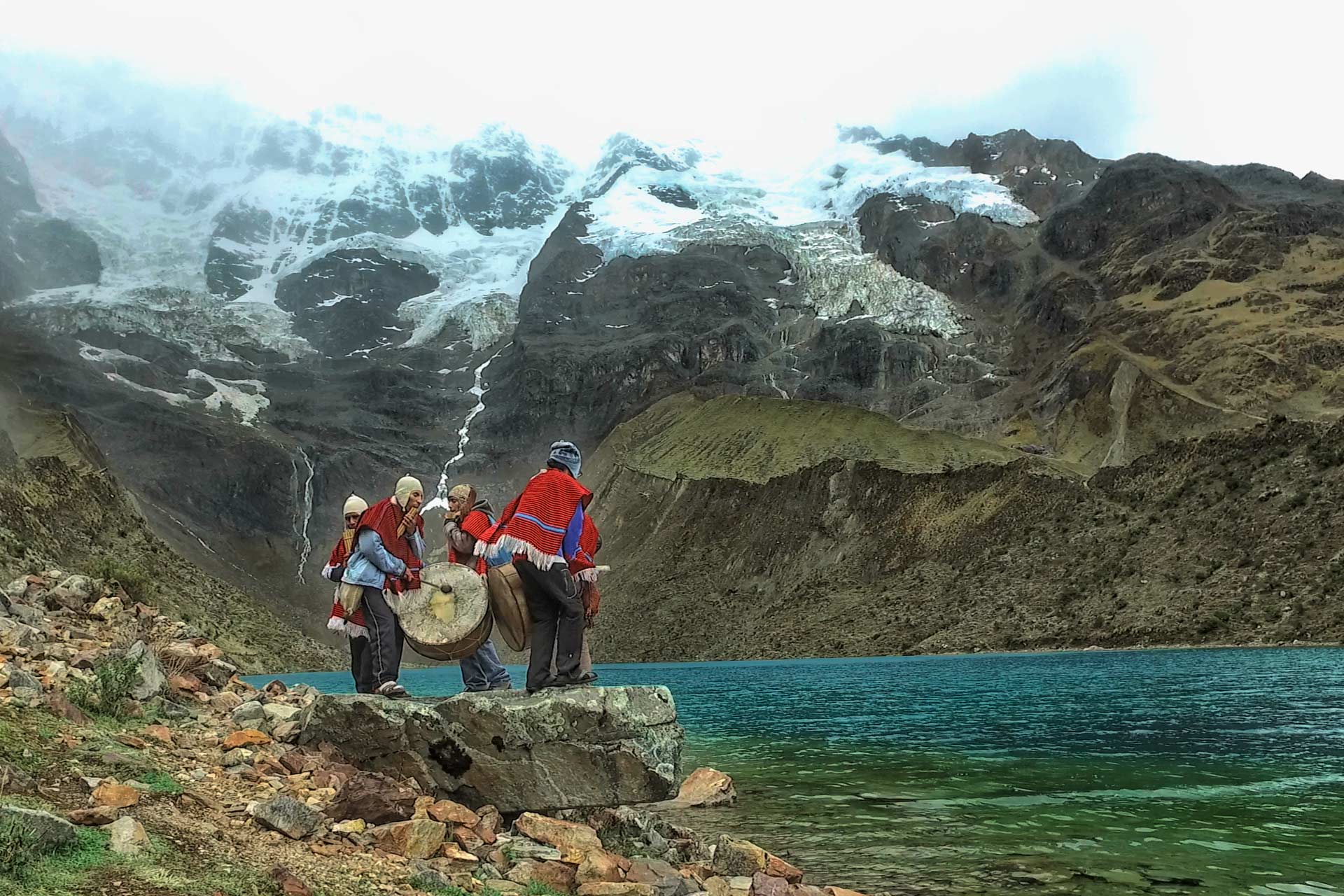 If you are still undecided about which option is best for you, please contact us so we can discuss your needs and make a personal recommendation for you.
Whatever your choice, no doubt you will have an unforgettable experience on your way to Machu Picchu!