There are an overwhelming number of accommodations: both hotels and hostels in Cusco Peru.  It can be hard to choose between all the options, so we're here to help find the perfect place to rest your sleepy head!
Our guide to choosing your hotel or hostel in Cusco:
Location in Cusco
Most visitors prefer to stay close to the Plaza de Armas for obvious reasons – plenty of restaurants and bars nearby, shops, and being where the bulk of the tourists are.  No doubt it is a great location: the main attractions are within walking distance and you are in the middle of it all. The nightlife is fantastic but during the day you may find it a bit crowded/too touristy.
For a more artsy neighbourhood, try San Blas. Just up the hill, it is slightly less "in your face" than the Plaza, but still with lots to see and do.
Also bear in mind that Cusco is a very hilly city and all around the Plaza de Armas you will find steep streets, often with uneven stone steps. So be careful if you are not so steady on your feet.
Also for backpackers, if you have to carry your pack up those stairs when you have just arrived. At 3,399 m above sea level, you will feel it!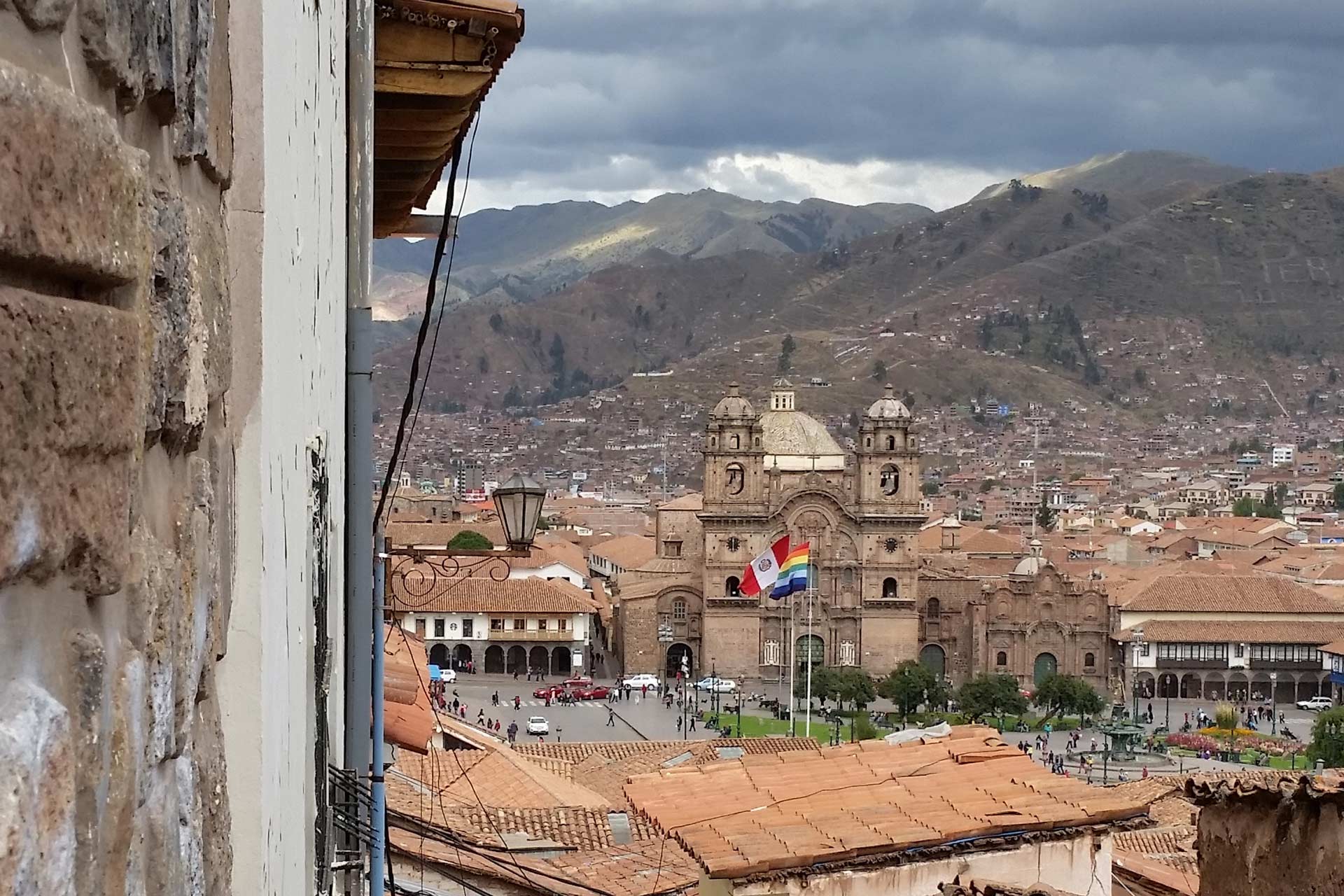 Price per Night
Accommodation in Cusco has a wide range of prices, from basic backpacker hostels to 5-star luxury hotels.  Which you choose obviously depends on your budget.  However after trekking for 4 days you may be willing to splash out a little more than you usually would; the benefits of a good night's sleep and a private bathroom after roughing it are incomparable!!
Even for the budget conscious, you may be glad to have a private room instead of a dorm to allow you to recover in peace.  However a bed in a hostel dorm can be found for less than $5 (s/.15) If budget is your main concern, check out our post on budget accommodations in Cusco.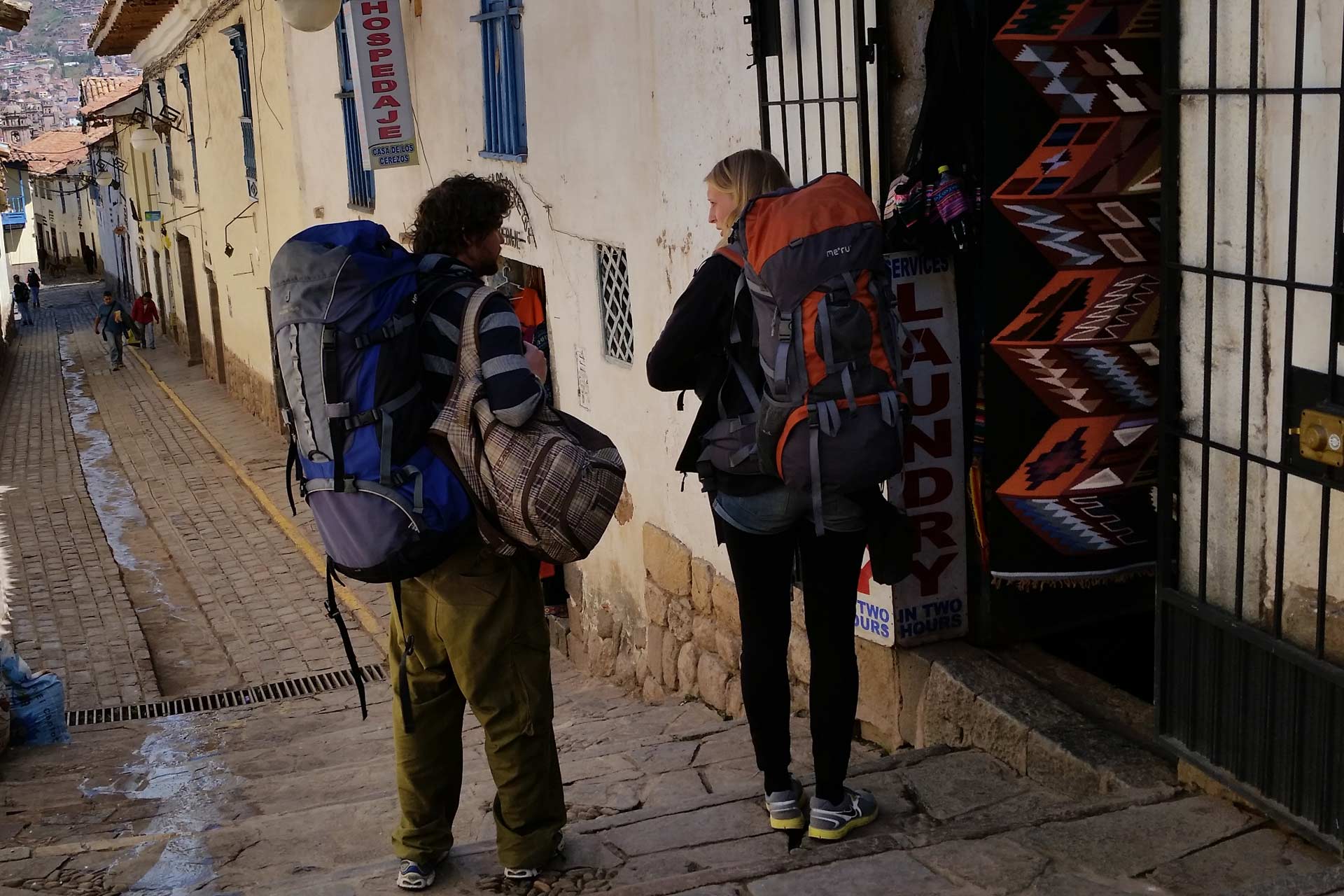 Breakfast Included
Any meals included can affect the price of accommodation.  Yet be warned that budget hostels breakfasts can be just a piece of dry bread with jam. So don't set your heart on a huge meal.
Pricier hotels will usually have better options. If you are concerned, then check ahead with the hotel on what they offer. Most hotel operators will be able to communicate decently well in English. If not, use that Spanish you've been working on!
If you don't have breakfast included there are plenty of options to buy breakfast in Cusco, from fresh fruit, juices and pastries in the market, to full English breakfasts and pancakes at restaurants around the plaza.  Here is our guide to finding cheap food in Cusco to help you decide!
Chain vs. Independent
There are plenty of chain hotels and hostels to choose from if you prefer to stay with the devil you know. However independent accommodations thrive here, with their individual charm and style. That could be just what you need to complete your Inca experience.
Views of Cusco
If you love a good view, Cusco has more than its fair share!  However for this, you will have to contend with the steep Incan cobbled streets surrounding the city.
Areas such as San Blas, and the streets surrounding Calle Saphi (North of Plaza de Armas) can offer great views – but bear in mind that this may not be guaranteed for your room.  Always check before you book, and ask to reserve a specific room with a view.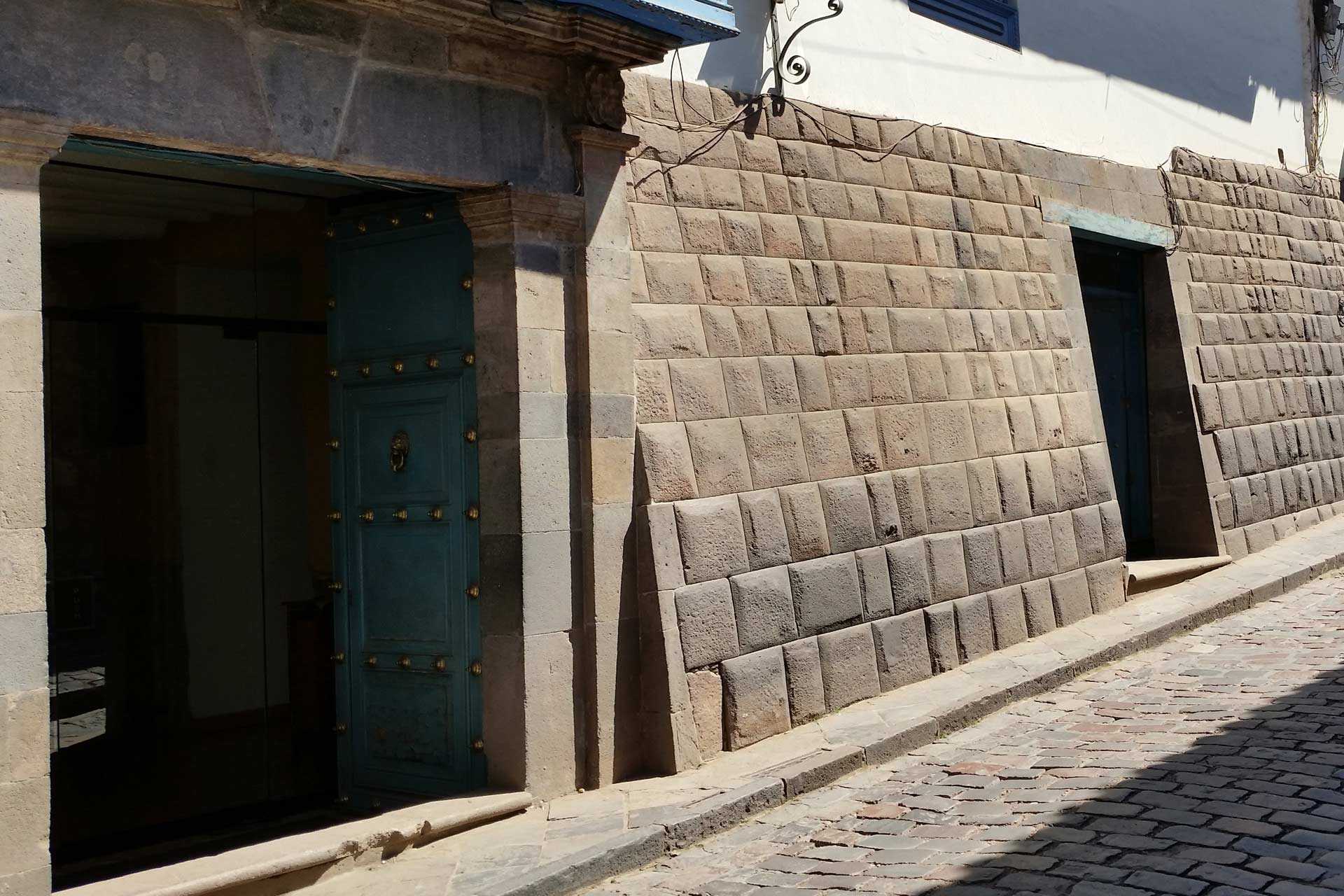 Reviews Online
Sometimes it can be useful to see what other people are saying about the different hotels and hostels.  Review sites such as TripAdvisor sometimes can be misleading, as the reviews are not verified and aren't necessarily from people who stayed at that hotel.
Booking engines such as booking, expedia and especially hostelworld.com will show you genuine reviews from guests – although you may not agree with their review, it is usually a good indicator of the service of the hotel or hostel.
New accommodations can struggle to generate bookings until they have built up a "bank" of solid reviews.  New hostels and hotels open frequently here. So don't be afraid to try a place without reviews – it all adds to the adventure!
Finally wherever you choose to stay in Cusco, be sure to get out and explore the city. The real magic of the Incan Capital lies outside the walls of a hotel room!