Much to enchantment, in our time giving tours we have seen several couples get together after joining in our Inka Jungle tour.  There is something about the mix of Machu Picchu adventure, diverse Incan culture and like-minded travelling that makes them go gooey at the knees!
Although we can't guarantee you'll meet the love of your life, your time in Cusco Peru will certainly be an exciting magical time.  Also who knows? Perhaps you too will find love on the Inka Jungle Trail!
Meet like-minded people
Are you travelling solo or in a group of friends? Joining in a tour and trek is a great way to meet interesting peers.  On our Inka Jungle Trek we have small to medium sized groups from 10 to 20 people, allowing everybody to get to know each other (and see who best matches your personality)  In general, the Inka Jungle Trek appeals to younger, more adventurous personalities. People like you!
Go out
We design our itinerary so that 2 of the 3 nights we are staying in towns.  Only the first night is in a jungle eco-lodge, a more relaxed start to getting to know your group.  Then in the towns of Santa Teresa and Aguas Calientes there is plenty of opportunity to sample the local nightlife; bars and restaurants, the pisco sours flow, as does the conversation and good times!
Inca Trail vs Inka Jungle Trek
On the traditional Inca trail you can find all kinds of tourists, from children to retirees.  Although this is a fantastic way to meet a wide variety of diverse people, you will meet more people your age and personality on the Inka Jungle Trek.
The traditional Inca Trail accommodation is also of course in tents. This can be a fantastic bonding experience. Yet the groups tend to be so exhausted after a day's trekking that bedtime is 10pm latest!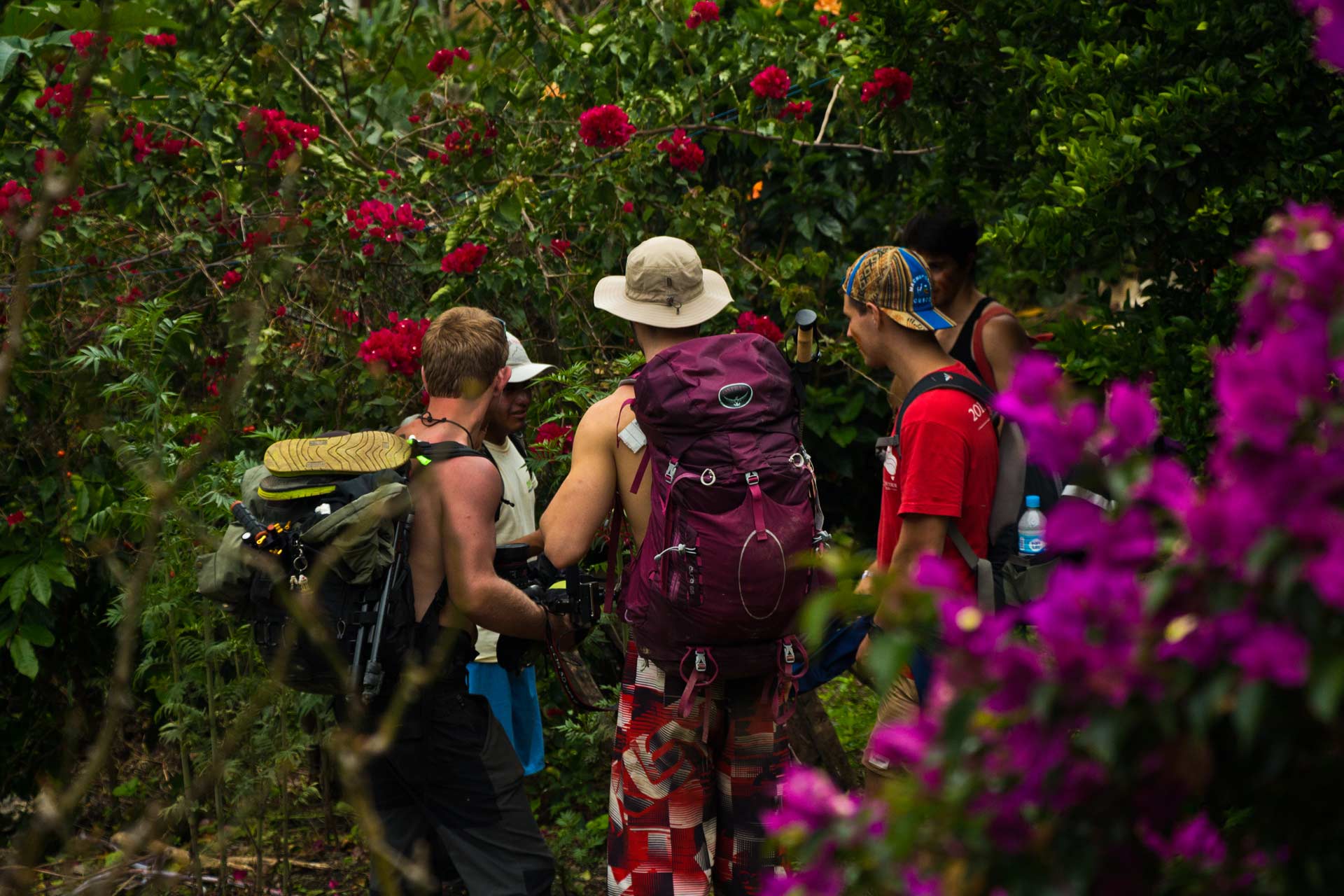 The Perfect Mix of Excitement and Beauty
Our trek is a combination of adrenaline-fueled adventure and stunning scenery which ends with the magnificent Machu Picchu.  Nothing bonds people together more than joining  in overcoming a fear of heights, zipping down a mountainside, or sharing a magical view over Machu Picchu!
Of course we can't guarantee that sparks will fly. But if cupid's arrow doesn't strike – there are plenty more opportunities to find love in Cusco when you return!
Cusco is buzzing at night; the mix of tourists, travelers and locals creates a diverse collage of party seekers! There is always something going on in town with plenty of bars and pubs to choose from to mingle with tourists and locals alike. Check out our post on the best nightlife in Cusco for ideas! 
Learn about the adventurous Inka Jungle trek here!